Welcome to the Pro Hardscape Team of Boca Raton (Florida)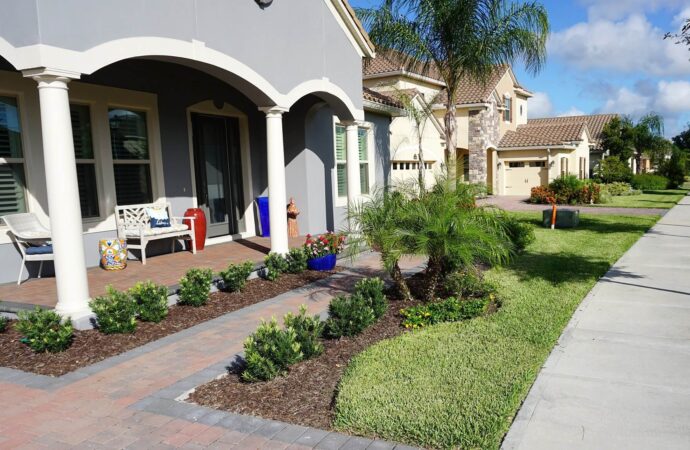 It is not an easy task to enhance your property or personal space, especially if the area you want to work in brings a new look and style to every corner of your outdoors. Pro Hardscape Team of Boca Raton offers all services related to hardscaping, and our team will be there to help you with the process of designing your outdoor living space and bringing a new and different ambiance that will allow you to spend more time with your loved ones or create a special area for everyone using the property. We will help you create the outdoor space of your dreams with our talented contractors and the high-quality materials that we use and are affordable for each project.
It is difficult to handle hardscape because it involves many elements and options. To ensure that your outdoor space is beautiful and functional, you will need to be clear about what you want and have contractors that understand how each feature should be handled.
The hardscaping contractors you hire will assist you in every process step. They will provide guidance, suggestions, and assistance to help you choose the right hardscape for you. This is, however, possible when you have us as your experts since we focus on what you want and need so you can have everything settled and get professionals who actually care to listen to you.
We are professionals with more than 20 years of experience in the field and can offer a variety of services, from residential hardscapes to water features and everything about landscape lighting. We can also help you with hardscaping, such as pavers, pergolas, pool decks, and many other things. Many people think they are meant only for homes, condos, and apartments. However, we can work with anyone who has the space and is interested in hardscaping. Don't hesitate to call us for help if you have a building or any land and property where you feel a nice-looking hardscape feature would look stunning.
But What Is Hardscape, to Begin With?
If you don't know what hardscape is and how to choose it for your outdoor space, here are some basic facts: Hardscape is not what you would see in yards and patios and the regular plants, flowers, or anything green you can imagine, and is informally known as 'softscape.'
Most people associate hardscaping with retaining walls or pools, which is often correct. However, most people don't see them as part of the whole sense of hardscaping. They view them as separate parts of the landscape in most cases and don't understand how every hardscape feature can bring a new feeling and design.
When you are working on an outdoor space, you might want to include staircases or fountains. You can also connect it with hardscape to see how it works and what it has to offer in terms of using driveways and walkways. All this enters the category and industry we're mentioning.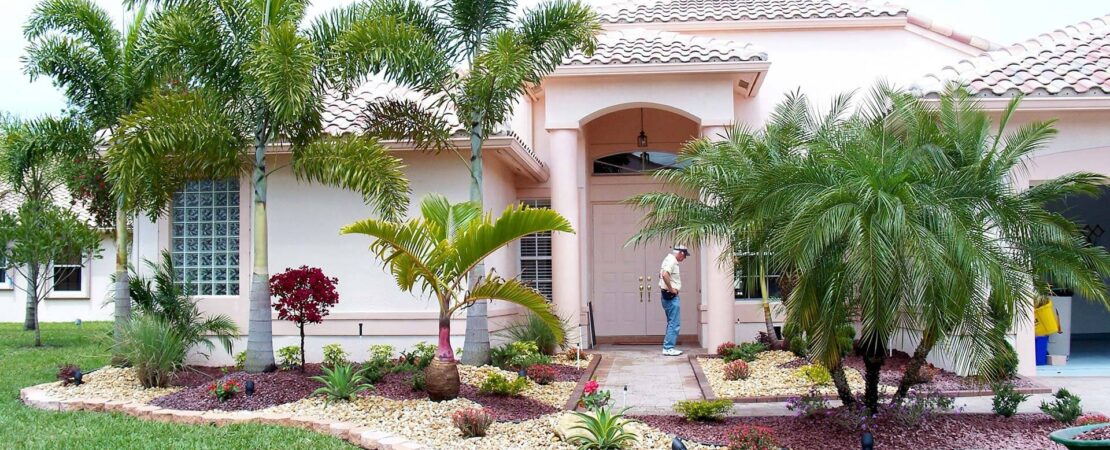 Pro Hardscape Team of Boca Raton can provide you with all the information you need to make informed decisions about the design and elements that you want for your property. Make sure to review the styles and designs available. If you have more ideas, let our team know so we can help you make an informed decision and guide you through the process of making it possible.
These are just a few examples of hardscaping you can expect our team will design and build for your project when needed:
Pergolas.

Driveways and walkways

Pool decks.

Pavers.

Stonescaping.

Water features such as ponds, streams, fountains, and waterfalls.
Why We Are the Right Choice for Hardscaping
We are proud to be the top choice in the city and the surrounding areas. Our skilled and experienced team is part of our success, and they know how to tackle every single project in the area, whether it is for a house, building land, or any other outdoor space. You will soon learn that only reliable, qualified professionals can guarantee the best results. 
The result will often be different than expected, and people end up spending more time and money fixing the mistakes of inexperienced "contractors" if they decide to go for the first person they see. They are unable to prove their reliability and experience.
Each of our professionals has been installing hardscape features of all kinds for at least seven years, allowing them to be qualified for all projects, and they continue to stay updated with new methods, materials, and techniques. Each one of our professionals is highly qualified and can take on your project in its entirety. They will ensure that you are satisfied with every aspect of the hardscape, including retaining soil, water drainage, and accommodating certain elements.
Hardscape can serve many purposes and functions depending on your choice and the problems you have in your outdoor space. We have a responsibility to help you find them and provide solutions so that you can enjoy the outdoors and not worry about them in both the short- and long term.
You can rest assured that our team is there for you. They have not only the experience and qualifications but also the best tools, materials, and insurance to protect you even in this aspect.
We ensure that every hardscape project is completed perfectly using the highest quality materials. All of our contractors are fully trained and have the right tools to complete the job without any problems or delays.
There are many options, combinations, and solutions that you can choose from to make your hardscape design perfect. The best thing about our service is that you can be involved in the entire process. You will be kept informed about the progress of the project and the arrangements made in the outdoor space. Safety equipment is available if you wish to use the space for navigation and inspection. We won't make any decisions without your presence either, so you can rest assured you will have the upper hand every time, as you should.
We will always make sure that you understand all details before we make any changes, replacements, or redesign in any area.
We will not dare to discuss your preferences or what you really want for your property and the outdoors. However, we do come up with some recommendations based on what is available and how we can work around it.
Our Services: How to Enhance Your Curb Appeal with Our Help
When you search for information on hardscape, you will discover that it has many benefits. It enhances the beauty of the outdoors and also offers safety and new structures in the area as long as the projects are handled properly.
You get a beautiful space you can share with family and friends or just yourself anytime. You can also add value to your property by having a hardscape or stunning outside.
It will also provide a return on investment (ROI) because it does not require much maintenance. Hardscape designs are well-known for their durability and long-lasting nature. Pools are not considered too difficult to maintain, but they are not as easy because they have a secondary but crucial element. This is water. The rest of the landscape can be maintained easily. In fact, most of these types of landscaping do not require any repairs or very few ones in a period of decades.
Finally, you can make changes to the design without changing the installation or construction of any hardscape elements you chose before.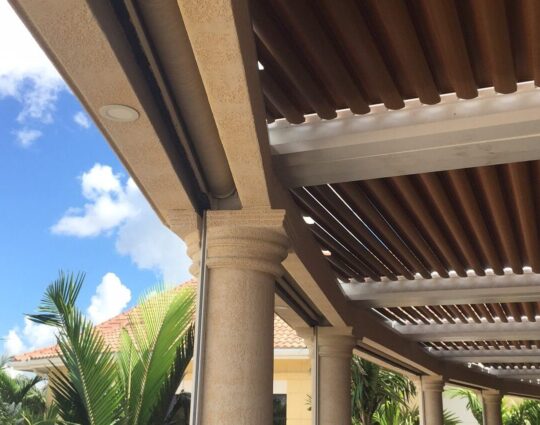 Pro Hardscape Team of Boca Raton ensures that, aside from adding hardscape to your property, our team will ensure you have all the benefits mentioned above and more by providing our services and making the right decisions about how to enhance your outdoor space.
We can help with installing, repairing, maintaining, and constructing any hardscape elements you want in your yard or patio. We are available to assist commercial owners who have a lot to do or need it done quickly.
Over the years, our services have been extended to ensure you get the best out of your investment. You will always have someone nearby to assist you. It will be the assistance and service you've been waiting for.
If you are interested in enhancing the beauty of your outdoor space, you can contact us and request any of the services as needed and based on what you're trying to achieve in your outdoor living space:
Is Hardscaping Possible for Small Spaces?
We have already mentioned that hardscape can be done for small or large areas, or we thought we did. Our team is capable of offering the services regardless of your outdoors since it is a matter of knowing how to deal with the space available. This allows us to manage small- or large-scale projects for commercial or residential owners as we put our experience and skills to the test.
It doesn't matter who you are, what you own, or where it is located. You can always rely on this alternative for your outdoor space. It's about finding the right contractors who aren't afraid to take on both large- and small-scale jobs.
We are not afraid but excited in our case. This is why we work hard to provide the best results no matter what your request may be.
Our team will tell you the dimensions of your outdoor space and how much work it will require. This does not mean you cannot achieve the same results in small spaces.
Our hardscape contractors will ensure that you have the right design for your space. While we want to ensure you have all the design options you desire, we will not compromise on the overall design. We guarantee that your outdoor space will shine day and night brightly, no matter how small or large it is, and that we will bring the actual opportunities and options based on the size.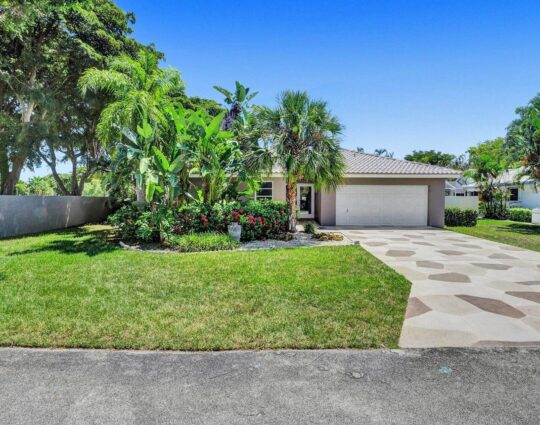 How Can You Access Our Services?
It takes only a phone call, an email, or a visit to one of our installations. For over 20 years, we have provided our services to all Boca Raton residents and businesses. You can also rely on our qualified and experienced hardscape contractors at multiple locations near the city, and you can bet they will be more than happy to help.
When it is needed, and as part of our assessment and service, we will also visit you at your location. What does this all mean? Many people believe they must request a particular service immediately or that providing an estimate or quote for a project is as simple as just giving us an idea of what you want. However, we know that not everyone knows what they need, and some may still be pondering about a complete design or addition; others will be wondering how much something costs but are unable to provide details so we can understand the dimensions and size of the job.
If you have such an idea, let us know, and we will gladly assign a contractor to your project. You will receive guidance and support from our team to help you decide what is best for you, what you need, and how we can make it happen, all during the first visit, which is free and comes with a design and quote afterward.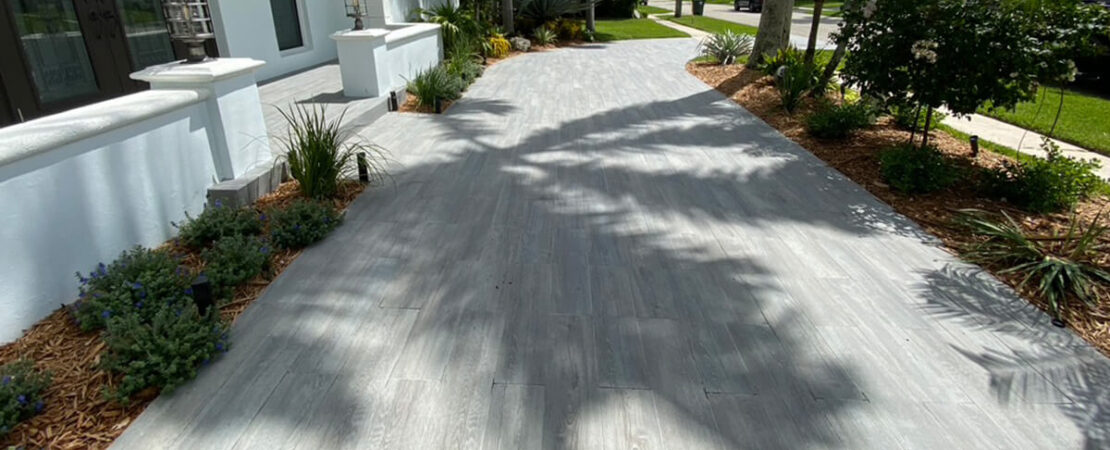 When calling us, be sure to provide the complete information possible and your contact information to allow our contractors to get back to you. If you send us an email, we will usually send estimates if you include detailed information.
You can also reach out to our staff for assistance with any other method. We are happy to assist you in Boca Raton, as well as the surrounding areas, with any service, including water fountains or features.
Just make sure to follow a simple process we like our clients to go over so they can receive all the attention and support needed regardless of how their projects and requests end up being and involving:
Take the first step by reaching out to our team.

Let us know if you have any hardscape designs and features in mind. If not, just say the word, and we will start from there.

Allow us to schedule a free visit to assess your space and work from there. If not, provide as many details as possible to get an estimate: size, dimensions, or measurements of your space, what you would like, where you are located, and how you want to tackle this project.

We will design and provide all the details along with the estimate.

Wait for any changes and the green light to get started.

We will get the project done in no time.
We want you to remember we will never take action unless you allow us to. Therefore, don't feel pressured with our visit and expect the main assessment and average estimate before any changes to be free. You don't have to compromise right away, but do let our team know if you're just trying to get an estimate and average cost so you can know how much you will have to invest in the project or not. We're totally fine with this and will work hard to adapt to your budget as well if you provide one before and even during the project.
Below is our list of additional services:
Here is a list of our services you can get at Pro Hardscape Team of Boca Raton:
---