Expert & Affordable Lawn Services in Boca Raton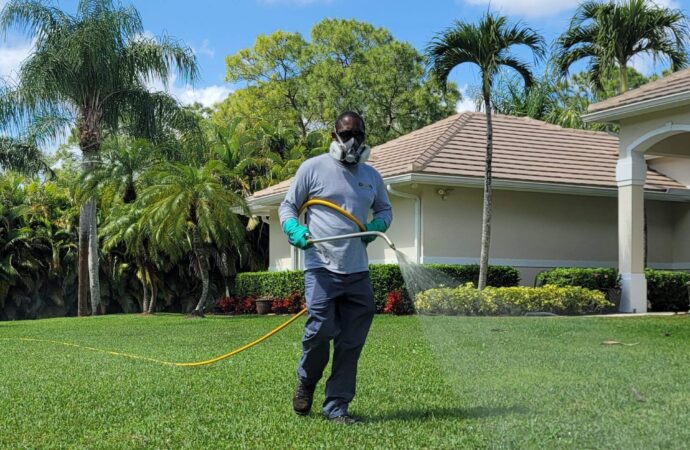 Do you want your lawn to look as good as the movies? Don't have the time or energy to have it maintained? Good news! There are services for that. All you have to do is figure out what exactly you would like to have done to your lawn. Do you only want it to be mowed? Maybe you want your hedges to be designed? Or maybe you want those weeds to be pulled out?
If you got needs, let us do the deeds because that's exactly what we are here for. We are the Pro Hardscape Team of Boca Raton. Our team consists of individuals who are extremely passionate about your landscape. We could easily be the most flexible and understanding team you could ever have hired. We believe that customer satisfaction is the most important factor to determine if a project is successful.
While we work on your lawn services, you can finally have the time to work on that book you have been wanting to write. You can watch those movies you have never gotten to watch. You can sip on some margarita (or any kind of beverages for that matter) while waiting for us to be done with your lawn! At the end of the day, you will have a well-maintained lawn where need not even be required to lift a finger. How great is that?! You save your time, energy, and still get your lawn looking as fine as fine could be!
So, how about it? Are you willing to entrust your lawn service to us? We guarantee you the best services you could get in town! By the time we are done with your lawn, all your neighbours would be amazed with how amazing it looks! Your kids would be free to roam around the lawn without the fear of tripping over long grass. Interested? Let us know and we will make our way to you as soon as we can! In the meantime, why don't you take a look at the other services we have available? This includes the following: Landscape Design & Installation, Outdoor Patios, Outdoor Pergolas, Stonescapes, Residential Landscaping, Commercial Landscaping, Irrigation Installation & Repairs, Drainage Systems, Landscape Lighting, Outdoor Living Spaces, Tree Services and Lawn Service.
So, what do you say? Are you interested in any of our services? Let us know and we will be right with you! Your satisfaction is our top priority.
Below is our list of additional services:
Here is a list of our services you can get at Pro Hardscape Team of Boca Raton:
---