Stonescaping Installation Services for Boca Raton Residents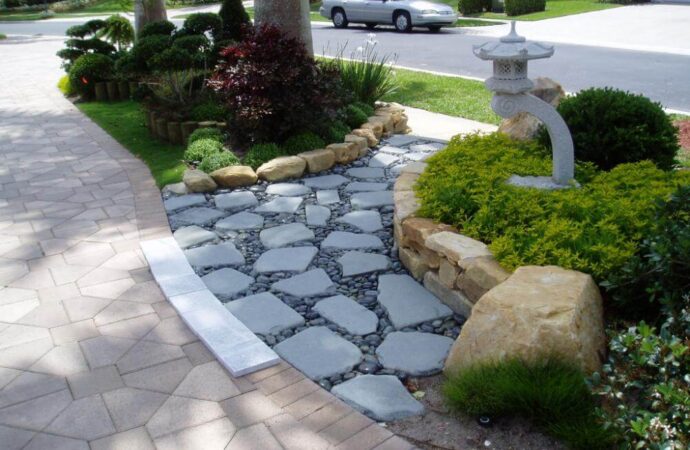 One of the beauties of hardscaping is that you can pretty much use stones for everything, which brings the option to rely on and choose stonescaping for the entire design of your outdoor living space. After all, compared to most alternatives, it is usually the most durable and long-lasting option. Whatever design you choose, you'll have a feature that will bring you ROI (return on investment). It will also last for many decades and require very little maintenance. The downside? You will need reliable contractors if you want to have a result that will truly last and bring all the benefits you expect. Our team at Pro Hardscape Team of Boca Raton is full of specialists and contractors that are experts in stonescaping.
Each one of our members can help you create a unique, beautiful, and clean design regardless of the size of your space or what you have to do, or the features you have chosen to have made or built of stones. Since we use top-quality materials and worry about selecting the best stones in the market, we make sure that, along with our experience and skills, the materials are up to the requirements and bring a stunning and durable result to life.
When custom designs are required, stonescaping is often requested, and we always recommend it when your budget allows it. We can help you choose the right stones for your firepit, outdoor kitchen, pool deck, or water feature. Our job is to make sure the design is clean and precise so that it doesn't harm the landscape and that it is suitable and adapts to your budget.
Stone scape is a different design from what is known as 'softscape' in the industry. The latter is when plants, trees, and other green elements are included. You will be able to create a space that really defines your outdoor living area with them, but when using stone scape or focusing on how the hardscape is the entire scope of it, you get a different ambiance and design that brings a whole new result to the outdoor space.
Although you can have many elements in a place, a firepit made from the stone will draw attention to it and make it stand out compared to a tree. It is a matter of knowing what you like and prefer, and from there, we will assist you in every step.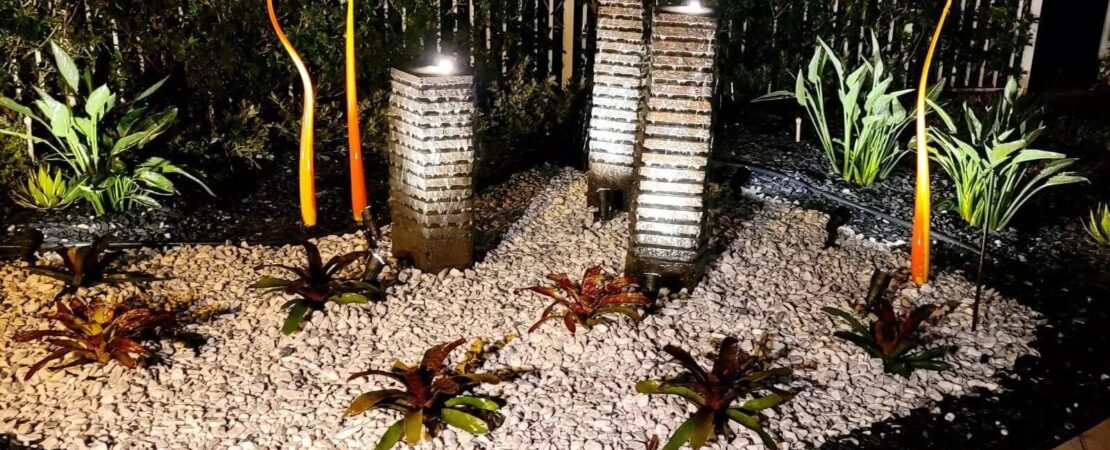 It Is Possible to Transform Your Outdoors in No Time
The main feature where stones shine is in walkways and driveways, and we assure you that compared to other options, you will have a completely different design that makes the difference by itself and without other features installed or included. It is possible to use specific stones to create new designs and surfaces for people to drive or walk on, so this is a plus when choosing stonescaping for these and more.
But remember: this takes experience and skills. It is important that you hire reliable, experienced contractors to handle the project.
Pro Hardscape Team of Boca Raton knows everything about stone and how to use it for walls, firepits, walkways, pathways, walls, regular surfaces, and even pool decks. No matter what the outcome, our goal is to ensure that you are happy with it and that everyone can enjoy it. Stones need to be correctly placed and installed to not only give the stone a stunning appearance but also to prevent it from getting damaged and having people to suffer accidents based on how the stone scape was handled.
We will help you explore all options when it comes to outdoor stones cape. Although retaining walls are the most popular, we do not work with them. We prefer to leave this task to professionals who dedicate their lives to this feature alone. We have a good understanding of them and will not have any issues building or adding small ones for some spaces, but they must be requested in advance, and we will let you know if it is possible.
Water features, which are often made from stones of any type, are next on the list, and we assure you these can be handled by our team without issues. They look natural and have a unique design that creates ambiance and enhances your outdoor beauty.
The stones used to create each water feature are different. You will see that the stones used for waterfalls in gardens and patios are very similar to those found in specific streams and rivers.
Fountains, on the other hand, are made up of very simple and unadorned stones that can be used to build the feature. However, you can also add details to them. Streams and ponds are more about features and other elements that enhance your landscape design.
As you can see, stonescaping is a complex process and can be included in any hardscape. Stones can be used in outdoor kitchens, pergolas, patios, and other structures that use solid materials. This is why it is important to hire contractors who are familiar with the process and how to work with these stonescape features and with everything related to landscape in the process.
How We Help You Achieve the Desired Result
We will need to inspect your outdoor living area and determine how we can help you. It is possible to offer an estimate based on some details you give us, but the best option is to pay a first and short visit.
If you are a client with a well-defined landscape, we will need to see the space even more.
We will happily start the work according to what you want and need if you come up with a new request. No matter what your situation, it is important to assess your space as it will answer several questions and provide enough information for us to bring a design and help with the entire project. Some of the reasons we do this are listed below:
It lets us see how much space is available to us and how we should handle this stonescaping request.

We will need to know if there are any additions or exceptions so that we can get the best results for you.

We must determine if we can work around different designs for your request.

We will assess your outdoor environment and determine whether there are any issues that need to be addressed.
From there, we will work to deliver the best design and final stones cape result for your outdoors.
Below is our list of additional services:
Here is a list of our services you can get at Pro Hardscape Team of Boca Raton:
---