Pergola and Patio Installation Services for Boca Raton Residents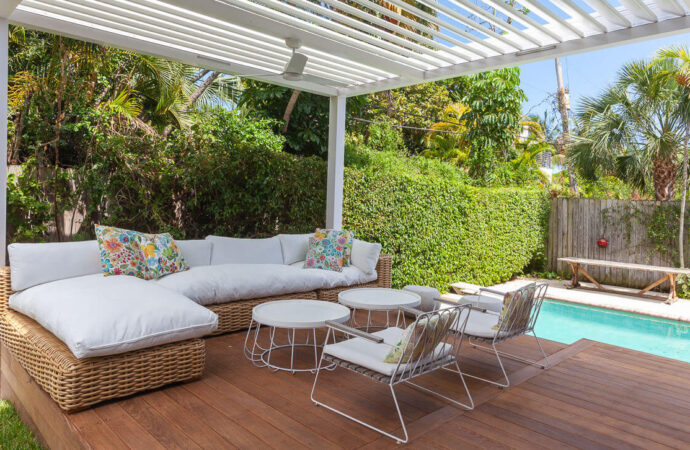 You should be concerned about whom you hire to work on your pergola and patio project since this will play an important role in how long the feature lasts and if the design is up to your standards and preferences. After all, it is common for some "professionals" to get carried away with their own preferences when working on some projects. At Pro Hardscape Team of Boca Raton, we have been installing and building hardscape features for more than two decades. We would love to help you enjoy the outdoors or even just spend some time with your loved ones by building the perfect pergola or working on all the patios needed so you can have a durable and stunning result.
When working with pergolas and patios, it is important to need to find the right materials and tools to make them and ensure the quality is top-tier. Most homeowners feel compelled to purchase the materials, but this is not something we support, at least, no if you aren't confident about your own knowledge but will only rely on the manager's or employee's store as they will usually bring the most expensive options to the exhibition, but expensive doesn't mean good in hardscaping.
While having our team with you, we will manage the whole process, but we won't leave you aside and rather have you decide on the design and make any decisions. You have to decide on the colors and materials that you would like for your pergola or patio and how you want us to approach the full project to get the result that will make you happy.
You can make a list of everything you want to be included, how you would like your pergola, and some examples if you have them, and we will then have to adjust our design to meet your expectations. It is important to provide examples and insight into your vision of the design. This will allow our team to come up with a better solution and adapt it to you and what is essential for the design that you have been envisioning.
Why Do You Need Our Contractors?
Many people underestimate the importance of contractors. They are the ones who ensure that unique structures such as patios and pergolas can be constructed and placed correctly and won't collapse for simple rains or even during storms and some hurricanes.
Pergolas, for example, don't need to be arranged in a specific way. The design and appearance of pergolas can change depending on where they are built, and with it, it is required to know how to ensure the structure's durability and how it will stand in all weather conditions. Therefore, pergolas come in a variety of designs and take a lot of work if you want a stunning yet efficient result. They can be modified and altered to meet the needs of the client and the requirements of the outdoor space, but this is also done while knowing the limits and options for the space where it will be installed.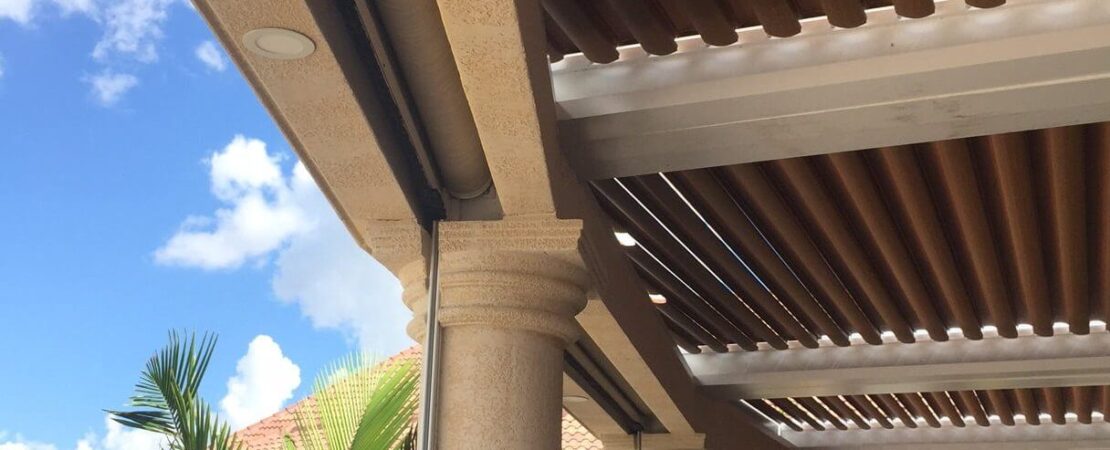 Because you're adding a unique structure to your landscape, our pergola contractors have the knowledge and experience to help you blend in with the rest, and we will make sure to have the specialists in the feature involved instead of general ones.
When you hire our contractors, it is not about finding people who will only deal with pergolas and pay little attention to them. You have hardscape contractors who will ensure that each piece is unique and looks great in your outdoor space and won't bring any issues due to the structure or how it is built on your property.
We don't want any piece to be disruptive of the overall design or landscape. Instead, we want it to work in harmony with all the other pieces that are either already there or will be.
We work hard on the design and choose the best materials to ensure you are satisfied. This is why we're known for being a top company:
We use top-quality materials and tools.

Have contractors with over seven years of experience.

Make sure to insure them and equip every member properly.
How Will Your Pergola Be Designed?
Everything starts with the type of material you want to use for the pergola out of the options available. In total, there are three options when it comes to choosing the right pergola for you and how it will affect the design or result.
Most pergolas can be customized in size and color to suit your needs. You can also use paint or other materials to make them last longer and fit the design to your preferences.
Our goal is to help you select the right material. This is often influenced a lot by the design you want. Wood, for instance, will give you the same color as the standard but with different tones depending on what type of wood was used.
Aluminum and composite are more customizable than wood. We can easily change the colors to create different looks. You can also have a composite that will promise longevity and durability and even perform better than the wood itself.
No matter what your preference is, the final pergola will provide a private space for you to spend your day.
We can also add lighting to your pergola for night events and other occasions with our landscape lighting service and the professionals in charge of this addition.
We can do a lot with pergolas. We will bring the various options, as well as the brands and durability of each material, to help you choose the best one that adapts to your budget as well.
Start Your Project Today!
It takes only a phone call, an email, or a visit. Pro Hardscape Team of Boca Raton has the right team to provide you with a great experience and the best hardscape feature.
We want you to be satisfied with the addition. All you need to do is call us or email us to provide the requested information. We will then discuss the steps necessary to create the final design and bring the estimate to the table so you can make every decision from there.
Below is our list of additional services:
Here is a list of our services you can get at Pro Hardscape Team of Boca Raton:
---