Commercial Hardscape Services for Boca Raton Businesses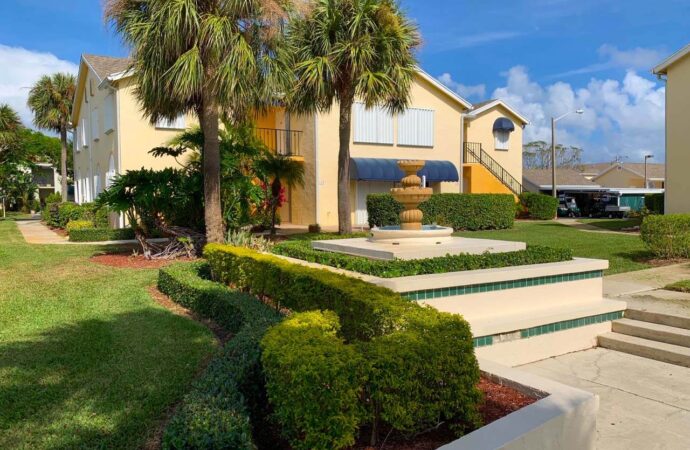 All commercial properties in Boca Raton, and we dare to say all over Florida, including office buildings, have one goal: to attract more clients and provide employees with recreational spaces to boost their productivity and just bring a new ambiance where they can either work or rest when needed. Outdoor spaces are often the best way to showcase a company's offerings and tell people about them. We know quite a lot about it at Pro Hardscape Team of Boca Raton, as we are here to help you make the most of your outdoor spaces. We offer commercial hardscapes as well as the possibility to create your own designs on a small or large scale so you can include any features and elements you'd like.
Commercial owners often bring their extravagant projects to our company or even simple ones. Regardless of which one it is, we will provide different hardscape features for them. Our service also includes guidance and designing the best space for you. We won't ignore your wishes or make compromises, but it does mean that we will not be able to give you the best advice and designs.
However, hardscaping is complex, and there are many options. Qualified and experienced contractors can help you with any type of hardscape option and bring the design and vision you have in mind to live. In this way, you won't have to struggle trying to figure out how to work around the specific features you want and the space available.
We have more than 19 years of experience working with commercial properties and outdoor spaces outside of residential buildings. This is because so many people in the area and throughout Florida are concerned about the appearance of their front yards, gardens, spaces, and exteriors that we needed to bring our service to every business owner and company owner in need of a change for their outdoors.
This has given us a lot more knowledge about how things should be done, how to install and work with different features, and how to make sure you are happy with the end result regardless of the design or style you choose.
No matter your specific needs regarding water features, pergolas, or patios, our contractors can deliver top-notch services using their knowledge and experience.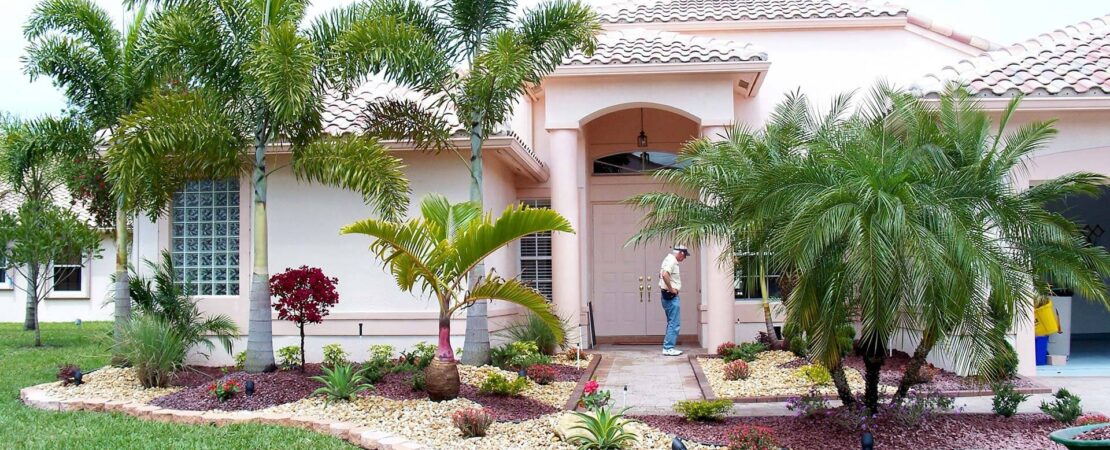 How We Contribute to Making Your Outdoors Beautiful
Everything is designed around your needs and desires. However, if you have any questions about the process of making the project come alive, we will work with you to find the best way to get there.
Our contractors will discuss what you want from your outdoor space and what features you are looking for. Many people and owners have good ideas about what they want in their landscape design. This includes fountains, waterfalls, and good lighting. They don't always know what they don't want or how to make it happen with the available space, but we do, and this is where our role starts in making everything possible.
Our job is to make it all possible. We will start by making a list of what you want and then create a design. Also, we would like to know if the space is being designed for multiple people or if it will be used specifically for some activities and events.
Some office buildings add hardscape to their green spaces to encourage employees to spend more time outside and to have fun. We will need to ensure that there are enough spaces for them to sit or that the fountains and pounds don't take up too much space when there are a lot of people.
It is important to understand all details. This is why we are starting to ask questions, or this is where we will start. We will then assess your space and determine how it is distributed. Then, we will begin to work on the design, which will be sent along with an estimate.
After you have approved it and made any necessary changes beforehand, our team will begin installing all features and redesigning the outdoors.
What We Do for Your Outdoor Living Space in Commercial Areas
You can have pergolas, firepits, or pool decks; there's no limit to what we can help you design and add to your outdoors. Pro Hardscape Team of Boca Raton can install them for you and make sure that you have a paradise on your commercial property and space as needed and requested.
We can also help with walkways and driveways as we know how important a path is and how it connects to everything. Paving is often overlooked or forgotten by most people. We don't ignore it as we know you will need our contractors to get back to it once a project is done; hence, why we focus on offering it since the beginning or pointing out the need for it.
We have assisted many commercial property owners over the years who wanted their driveways to be attractive and stylized so that clients and workers could continue to use them.
We consider both the basic hardscape features that you need to be concerned about. This is especially true if you have areas on your property or space that are difficult to access with certain types of shoes. These walkways and driveways can help you achieve the goal of allowing all business partners, clients, and anyone, no matter who they are, to go to your different rooms and spaces.
Our team can also handle other elements like pergolas, pool decks, or water features like fountains and ponds. These elements can be included in the overall design.
You can request additional features and additions to your commercial hardscape design by contacting us. If you prefer to have the whole space done by our team and receive the full service, we are more than happy to accommodate you.
We are happy to help you with any questions or concerns throughout the project. This will allow you to not only enjoy your work for many years to come but also make it less stressful while the construction and installation are taking place.
Below is our list of additional services:
Here is a list of our services you can get at Pro Hardscape Team of Boca Raton:
---