Brick Pavers and Paving Services for Boca Raton Residents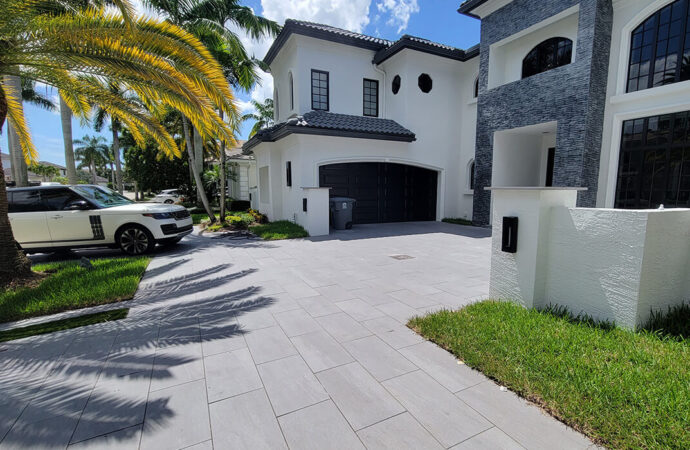 It would help if you considered pavers when you are having walkways or driveways remodeled, renovated, or even built for the first time. Or maybe you feel that adding pavers to your outdoor space will improve the design and bring a different look to some walls and features. Whatever you decide to do with them, it is important to hire paving contractors who have experience with all types of options in the industry and understand how they work so you get a stunning yet durable design and result. They should be able to provide outstanding design, durability, and long-term sustainability results. Pro Hardscape Team of Boca Raton is able to offer great services, and we assure you that every single one of our pavers is qualified and skilled to handle the jobs and projects you have at hand, be it small- or large-scale ones.
If you are new or aren't too confident about knowing what pavers are, they are the stone used for some features and constructions made of concrete, asphalt, or natural stone. Some people refer to paving contractors as pavers as well, which can create confusion, but it is noticeable and distinct when you consider the context.
Pavers are designed to last longer than regular concrete surfaces or the same type of surfaces made of all previous materials. Concrete driveways can crack easily; the same applies to some asphalt and stone ones. Pavers made from concrete will ensure a long-lasting, durable driveway due to how you rely on the stone, the design of placing each one, and the structure obtained with them.
This applies to all other elements that are built or installed using pavers, regardless of their specific material or size.
There are many benefits to paving, which we could list, but the problem is that you need to hire experienced and qualified paving contractors if you want a hardscape that lasts and looks stunning and won't make you spend more money in the short or long run.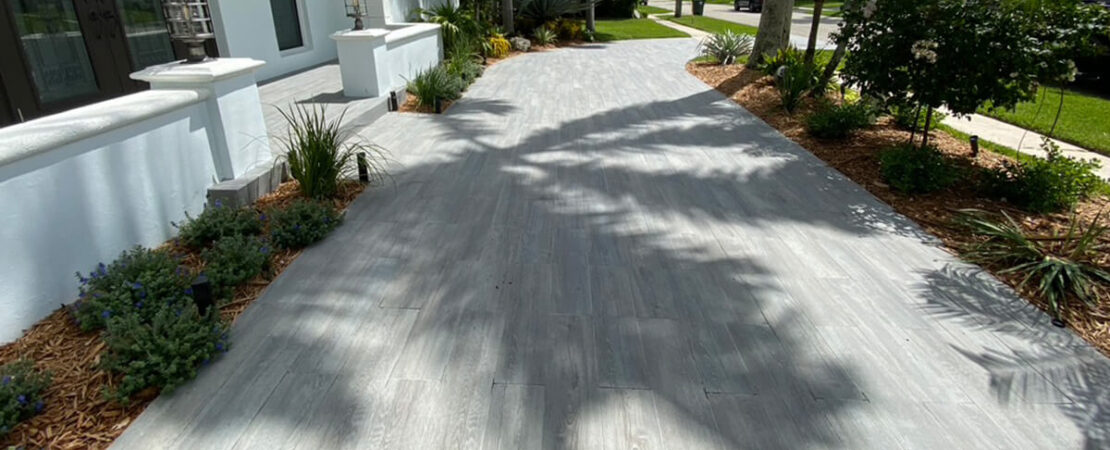 You Should Definitely Consider All Pavers
They are durable and can withstand any weather changes or conditions, which is why they are growing in popularity in Boca Raton and in all the state of Florida.
You won't need to maintain the structure or hardscape; the final product should be strong enough to last through different conditions and unexpected situations or circumstances. Most people are looking for this project when they choose to invest in this hardscape option.
Our experience shows that pavers can add a lot to your home, whether they are used as walkways, driveways, or flooring in your yards and patios. You will get a strong, flexible interlocking pavement system that lasts for more than a decade if they are installed correctly. It only requires a little maintenance once a month and some cleaning and washing every so often.
Once your pavers are in place, you will see a return on your investment because they are durable and last for a long time. You won't need to replace them as often. Choosing the best option for both functionality and aesthetics is based on the foot traffic or use you will give to the surface.
You can have many styles and designs as long as you use the correct pavers and hire contractors to do the installation as well, so there's everything when it comes to choosing aesthetics and worrying about the functional part in the process.
Many people believe that the only way to get a good design from their property is through a traditional, rustic surface. Each piece must be assembled consistently, and unlike what you think, you can find modern, solid designs that will complement your property's grey or white colors and the dark colors used for your entire landscape. The same applies to other colors and designs you went for.
This is part and parcel of a professional's work. The best pavers are made from the most durable materials, and it is our duty to use them and bring our reliable contractors to take care of the job and ensure a satisfactory result.
Our company is committed to using high-quality pavers made from the finest materials. If we don't have them or are unhappy with what providers and manufacturers can offer, we make them. We want you to enjoy all of the above benefits and not regret making this your hardscape choice.
We Offer Every Solution
Unlike other paving contractors and companies in the state and nearby areas, we can perform repairs and maintenance; even though most clients call us to find a few contractors to work on their constructions and installations, we are happy to be one of the very few companies in all Florida to offer every solution for this hardscaping design.
While they are not necessary in most cases and are quite rare, maintenance and repairs will be crucial to ensure that your paver performs well and remains clean. This will allow you to have a landscape that will last for many decades with no problems.
We can help every homeowner, resident, or business with all aspects of driveways, walkways, and surfaces. It doesn't matter what material the pavers are made of or who installed them.
We want to ensure that you get durable, beautiful pavers that will last for many years. To do this, we will provide different services as needed:
Deep power washing and joint sand removal.

Repairs and joint replacements are performed and offered as needed to ensure that pavers perform well.

Wherever and whenever possible, use light acid cleaning.

Sealing makes sure that no pieces fall out and can create a stable surface that will not crack or break.
Give it to the experts. Send us an email or a call, and we will be there to offer every solution. For new projects and working on installing the pavers for you, just say the words to our team, and we will be happy to give you an estimate around the details you provide us with.
Below is our list of additional services:
Here is a list of our services you can get at Pro Hardscape Team of Boca Raton:
---