Residential Hardscape Services for Boca Raton Homes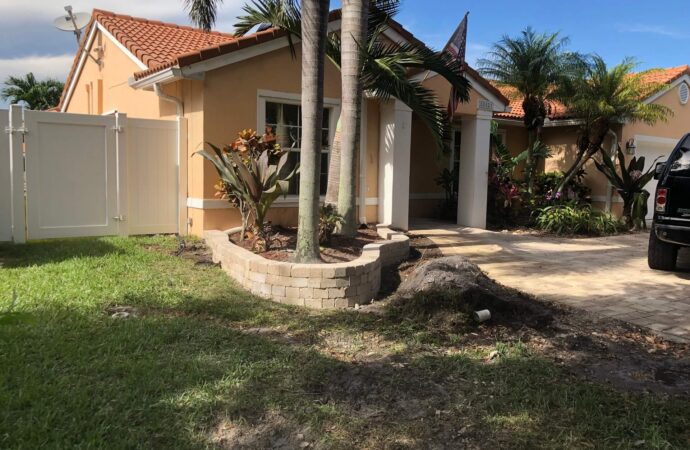 It takes time and effort to be able to work around your preferences and still have the landscape you want since there are usually limits to what you can have or not in your outdoor living space. Professionals who are skilled and experienced enough can help you navigate this process and bring it all together. Pro Hardscape Team of Boca Raton is a professional and experienced company that can help you with all aspects of your outdoor projects and residential hardscapes. Our job is to make sure you are happy with the final result and ensure you are satisfied with every detail in your garden, patio, or other outdoor space, regardless of the residential property you own or are in.
The hardscape is more difficult than the well-known 'softscape,' where all the trees and plants are outside but can be left behind when working with a hardscape. One difference is that softscape is about placing the plants in the right places and ensuring harmony between all the soft elements.
Hardscape requires you to design and install all features. This can prove difficult if you don't have the right people to help you and know nothing about the limitations of why some elements can be installed or not. For instance, some water features, such as ponds or streams, are not always recommended but are often preferred by every single homeowner.
Pro Hardscape Team of Boca Raton will take care of all aspects of this process. We have licensed contractors and hard workers who will ensure you get a beautiful result that won't affect your property in the short and long run. We know that homeowners want the best for their outdoor spaces. However, part of our job is to help you navigate this process and confirm what can be done or not to prevent any issues later on.
Some spaces are small, while others are large enough that it can take a long time to determine what is best or what should not be installed in them. We guide you through the entire process to ensure that you don't feel overwhelmed or unsatisfied with the final result.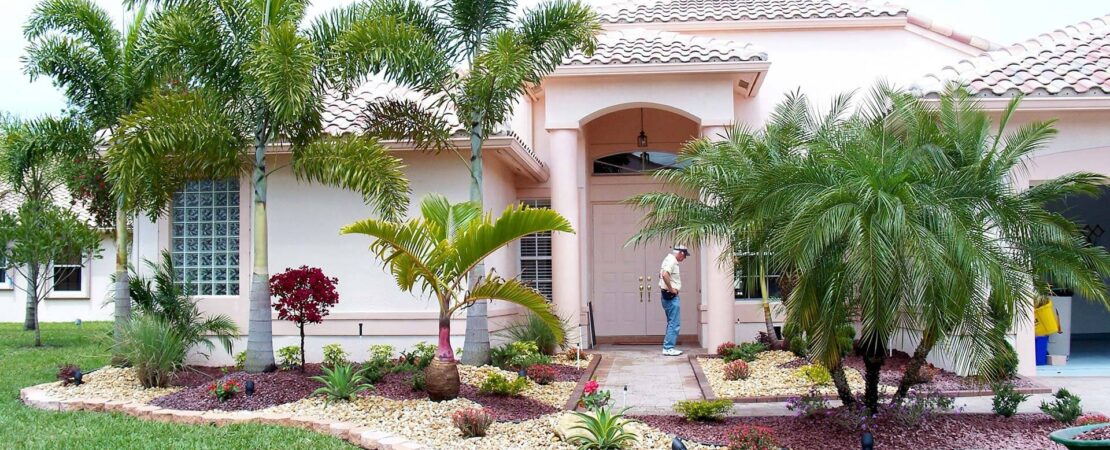 How Our Residential Hardscapes Service Helps You
We will review the whole hardscaping process with you and help make decisions, design spaces, and decide what is best for your project. This doesn't mean that we won't be attentive to your preferences or needs, but we will always bring any recommendations and notes as needed so you don't make bad decisions you can regret later on.
It is important to make a list of the things you want in your space. We also want to know what elements are available and what is unacceptable when working in your outdoors. We also need a final and third list. This will allow us to know which features can be negotiated with you in case they don't fit with the overall design or are too costly.
This will allow our team to have a guideline on what you want and what you don't want. However, they will also be able to determine what is necessary to make your dream a reality.
You can see that some hardscape features require additional components to function properly.
We know there is much to do with your project. We want to make sure we understand what you expect as the final outcome. We will always present the issue to you so that you can make the final decisions, so before, during, and even after it is done, you will always have the opportunity to mention any discomfort and additions.
If you are looking for residential hardscapes, let us know all details. We will also provide a free assessment to take a look at your property and help you envision the project.
What Happens When We Have All the Information Needed?
Once you have given us all the details and have gone through the entire list of things to do before our contractors take action, we start planning and making decisions based on your request.
Having all the information necessary to plan and organize the work is important. This includes designing the hardscape feature or creating the outdoor space that you would like us to bring to life.
If you want to make changes or reduce costs, the design will include an estimate of the cost of the project. If you have additional requirements, they're always welcome even if we started the project, and we'll let you know if it is possible to include them.
Our estimates are often very close to what people choose and can expect from the final price. The design we send takes into account all the things we have mentioned and any space available.
Most of our estimates are free, and you don't have to make any compromises if you aren't happy with the cost or need to think about it. We recommend that you discuss it with our team. Let us know what you are unhappy about so we can make it right.
We are always willing to negotiate and help you get the best result without causing financial hardship.
We will manage the whole process until you are satisfied with the final design and the budget. You can then give us your approval so our team can begin working on the project.
We can bring a new feel to your home and property with our services. Our contractors have the experience and knowledge to help you every step of the way.
Now, keep in mind we are contractors that can take on specific requests. In other words, you may have an idea of what you would like for your space and why, and maybe even come up with the entire plan and only need us to execute it and confirm if it is possible. Sometimes, you may be a client who isn't sure about what you need or wants, which is why we always take the time with you and review the options.
Rest assured, we will start right when you need us and make sure this experience is unique and satisfactory.
Below is our list of additional services:
Here is a list of our services you can get at Pro Hardscape Team of Boca Raton:
---