Expert Landscape Lighting Installation Services in Boca Raton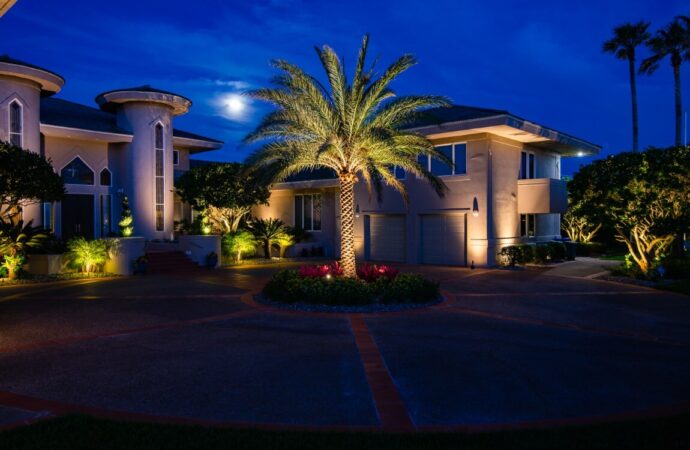 Did you know that installing lights for your landscape can change the mood of your landscape, especially at night? Before diving into the project, first, identify which components of your landscape you would like to have lighted up? For example, the walkway? Or maybe you want your garden to be light up? Or a tree? Don't be afraid to experiment on what kind of light effect you would like to have against your landscape components as well! A small change can make the biggest difference!
Are you looking for someone to support you with designing and installing your Landscape Lighting? We, Pro Hardscape Team of Boca Raton, would be perfect for the job! Our team consists of individuals who are extremely passionate about designing and installing lighting on your landscape. We could easily be the most flexible and understanding team you could ever have hired. We believe that customer satisfaction is the most important factor to determine the success of a project.
Although, we do feel the need to advise you on certain design considerations. For example, when we are gathering the design requirements for your Landscape Lighting, we feel that we owe it to you to provide our professional opinion. Once we have some design proposals for your Landscape Lighting, we will explain to you the reason for having it designed that way. 
Don't like the designs we have proposed? Let us know your ideas and we will refine the design according to your needs and requirements. As long as you are happy with how your yard will turn out to be. Once all concerns have been addressed accordingly, we will proceed with the project as soon as you give us the green light to proceed.
For your information, we also have other services available for you, such as Landscape Design & Installation, Outdoor Patios, Outdoor Pergolas, Stonescapes, Residential Landscaping, Commercial Landscaping, Irrigation Installation & Repairs, Drainage Systems, Landscape Lighting, Outdoor Living Spaces, Tree Service and last but not least, Lawn Service.
So, what do you say? Are you interested in any of our services? Let us know and we will be right with you! Your satisfaction is our top priority.
Below is our list of additional services:
Here is a list of our services you can get at Pro Hardscape Team of Boca Raton:
---