Pool Deck Installation Services for Boca Raton Residents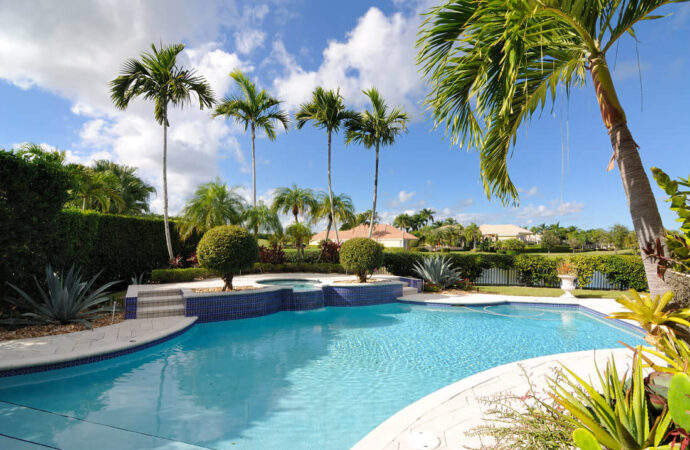 You cannot trust anyone to work on your pool decks if you truly want a stunning yet safe and comfortable space where you can enjoy your outdoors, either if you are inside or not in the pool. Because hardscaping involves many areas being built from scratch and the use of materials that can cause many problems, if you don't have a contractor that is properly trained and experienced working with them, you will regret having the pool deck built before you can even get to enjoy it. Fortunately, Pro Hardscape Team of Boca Raton is here to make sure you have skilled and reliable pool deck contractors who will take care of your project. This will allow you to have an area that has every element in place and still look stunning and safe for anyone enjoying it.
We are confident in our work and the way we approach each project. We consider how it fits with your design and makes sure it is durable and long-lasting, so you don't have to provide continuous maintenance nor worry about some repairs that are, in fact, quite rare for these spaces and features.
There are many options when it comes to pool decks. It is important to consider weather conditions and how much space you have around the pool before you take the step and start the design on your own or with the help of our professional. Concrete pool decks are a good option if you live in a place that is not known for heavy rains or, at least, offers many sunny days you can take advantage of to have a clean installation. This will allow the cement to dry and give you the desired result that will last for decades if treated properly.
Concrete is the most common material used to build pool decks. However, concrete's use and type can change throughout the process. This allows for a better result, and it is important to determine what type of design and form will be the best, so you don't have to worry about durability or if it will be what you want and need.
Concrete decks are the best option for anyone who lives in Boca Raton and surrounding areas. They are long-lasting and durable and pretty much what people know as "the only option" for decks, though this is questionable.
You can compromise with any one of these elements, and you will get a great result that will last a lifetime. The best part about concrete pool decks is that they require very little maintenance.
When choosing a deck or style, the main concern is durability and longevity. We would love to discuss the various options and the reasons why certain materials are better than others and how our team will help you, from the very selection of materials, designs, and colors, to actually taking care of the construction and making the entire design a reality.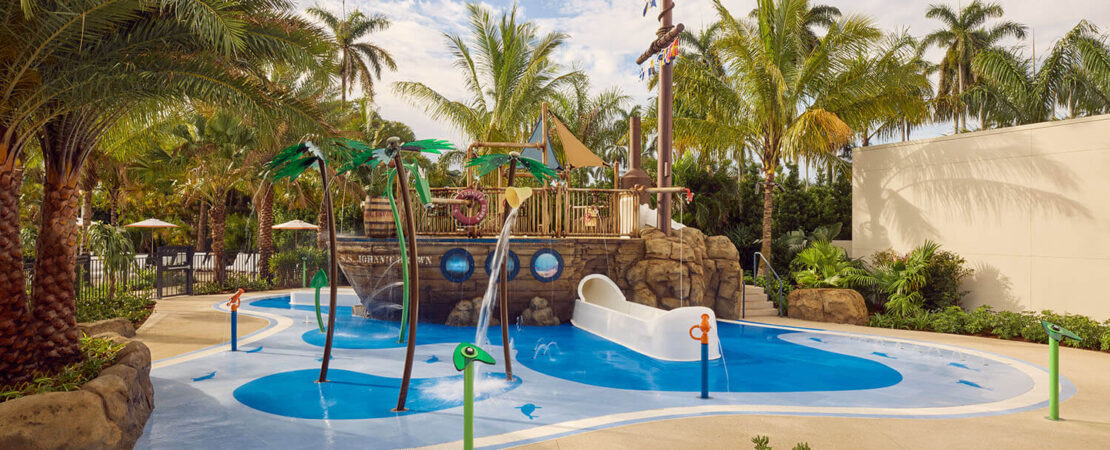 It Is Always the Best Option to Hire Contractors for Your Project
Building and even repairing pool decks can be a complex task to fulfill as it requires the best materials but also experience and skills that are polished throughout the years.
It is important to realize that pool decks require more than just a basic understanding of the design and common knowledge. Contractors with construction experience are essential, regardless of how large the project is, so they can bring the perfect design and result for the client, which is you in this case.
Our team worked hard to make sure every client received the best possible deck. At the end of the day, you can have a deck that is beautiful, with lounge chairs and all the features and appliances that you desire, and it will be durable and long-lasting thanks to how our contractors work around what you want, need and will benefit you in the short and long run.
Our job is not only to help you with the construction but also to ensure that you are confident in your design decisions before we even start. What does this all mean? We will go through every step and detail that you need. Our process for building your pool deck is this:
Get in touch with our team to discuss your needs for pool deck service.

We will be happy to listen to all your needs and preferences.

We need to see the space so we can determine the scale of the project and the actual space we have available for the job, and what the style will look like once we start putting everything together.

We will give you a design, options, and the materials required for this project. The estimate will include every detail.

We will discuss any modifications, why some elements may not be desired, what is best for you, or what you absolutely need for your pool deck will be included.

We will then finish all necessary steps and decide if it is possible to start work on your pool deck and what times would be the best during the days this project will last.
We handle all paperwork and permits necessary to build a pool deck on your land. This includes negotiating with neighbors about the work hours and the way we will deal with it and taking care of the council and legal procedures.
You don't have to worry about the final design or how much it will cost. Contractors can take care of all steps, and we will adapt the final estimate to your budget.
How to Have Our Team & Contractors Working on Your Outdoors
Once you have made your decisions, we can get to work on your project and ensure you get the best value for your money. It doesn't matter what kind of pool deck you choose; concrete pool deck or cool deck are all options, and we will introduce you to some more before you sign the deal and are confident about the decision.
We will set a deadline, and we will work around that time. This is to ensure you have the space you want as quickly as possible.
We can add furniture to the pool deck, including the entire surface, as well as additional hardscape features, such as firepits and lounge chairs. Just let us know when and where you need us, and we will take it from there.
Below is our list of additional services:
Here is a list of our services you can get at Pro Hardscape Team of Boca Raton:
---