Pro Hardscape Team of Boca Raton Services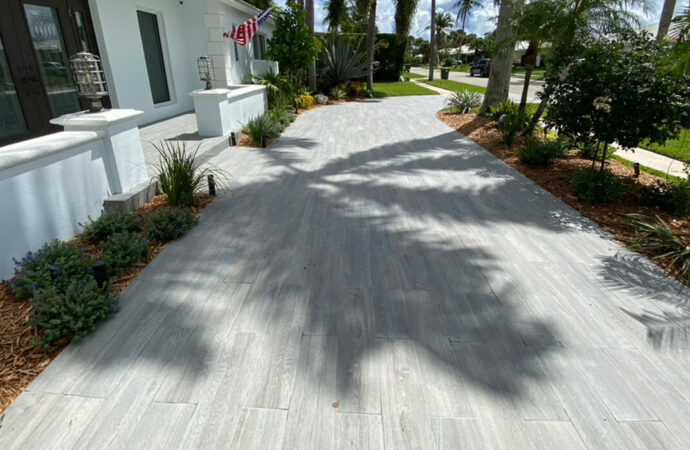 It can be difficult to find the right hardscape contractor in your area. Not only are there many of them, but it can also be hard to tell who is honest and who is lying when they talk about how they can provide the best solutions and services for your outdoors. We at Pro Hardscape Team of Boca Raton worry about offering proof and examples of what we're capable of doing for you beyond just mentioning how good our contractors are—even though they are very capable and qualified. We will not only tell you how we can help you with your hardscaping needs but also show you photos from previous jobs and even take you to some spaces where we have worked and are open to the public.
We worry about the person who will be handling your project and how they are doing it, unlike other companies in the state, which is why we work hard to have each one of our members properly trained and ensure they can tackle every job at hand. We have designated a contractor or specialist for every type of service that we offer as a result. This doesn't mean there's only one person, but you will indeed have a specialist or more for every service to make sure you get the most experienced contractors.
For instance, if you want us to build a pool deck or maybe include a pergola in your outdoors, we will send our experienced contractors with these two hardscape features over any other that could specialize—for example—in landscape lighting.
If you are looking for professionals that can provide a complete service for hardscaping design and construction, our company will bring together all contractors and specialists to ensure that you have all the assistance needed and every contractor is dealing with the elements they are skilled in the most for your final result and the entire project.
Pick a Service & We Do the Rest
Our contractors can handle any job that requires hardscaping, which is why so many homeowners rely on us, as we're able to build anything they need along with a full design of the outdoor living space. 
Since we care about being able to bring solutions to everyone, we've made sure to include a wide range of services so you can get the expected attention and support:
You can call, email, or visit any of our offices to inquire about any of our services. We are happy to discuss your needs with you and help you find the right team at Pro Hardscape Team of Boca Raton. We serve not only this main city but also surrounding areas, so feel free to rely on our contractors for more assistance.
Below is our list of additional services:
Here is a list of our services you can get at Pro Hardscape Team of Boca Ratonn:
---