Outdoor Firepit Installation Services for Boca Raton Residents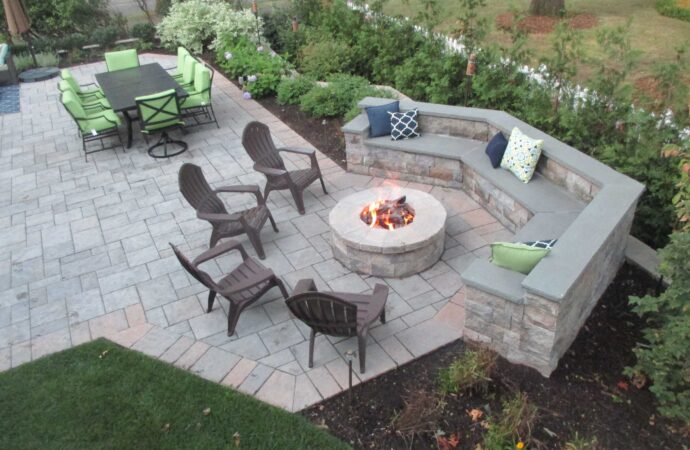 When homeowners are planning to install hardscape features or need to bring a new look to their outdoors, they don't often consider outdoor firepits until they notice how necessary they are if they want to enjoy the space anytime. Most people, even business owners, tend to focus on the outdoor furniture they have and the pool decks they can build or just the regular additions such as pergolas and water features. However, suppose you think about it carefully. In that case, firepits can create a wonderful atmosphere and provide a place for you to relax and cook food, even without the entire option of an outdoor kitchen. Our Pro Hardscape Team of Boca Raton team can help you find the right fixture for this hardscape element to maximize your outdoor living space and bring a new element you won't regret having.
Outdoor firepits are a great way to share stories with your family, let your children and visitors enjoy the warmth of the fire pit, and roast marshmallows together. We are confident you can find many uses in the long run, especially during times when you want to spend some alone time outdoors, yet it may be too cold or dark to do so.
If you include the opportunity or option of being able to use the space anytime, thanks to the firepit, you will have no doubts about installing one for your own space.
However, when doing so, make sure they are properly installed and built. If not, you will end up with a potentially dangerous feature that could cause more harm than good in the long term and the short term. Our contractors are experts in this area, having worked with firepits for more than ten years and knowing what it takes to place them outdoors.
Many firepits will come pre-installed. We have great features and styles that can match your needs. Sometimes, the firepit will need to be built from scratch. This allows you to have a unique piece that matches the landscape you have been slowly building or with our help with other outdoor additions and features.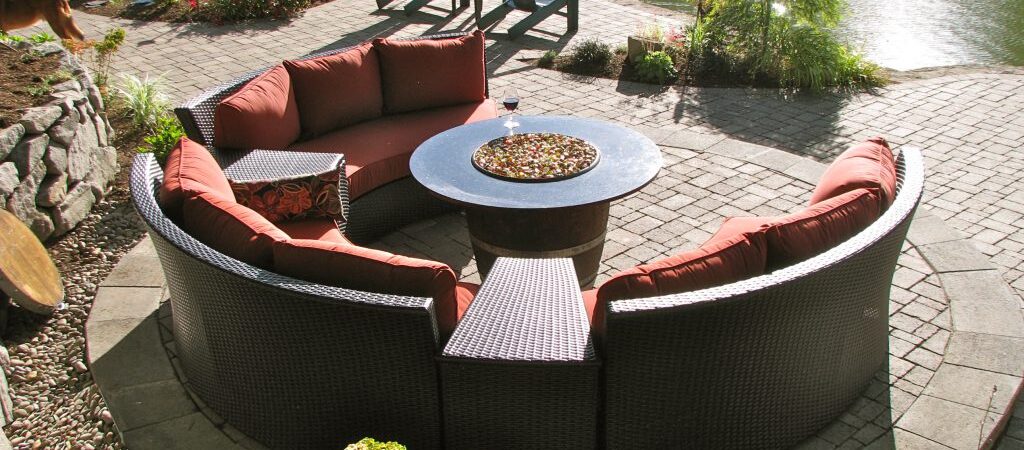 How Do Firepits Work Outdoors?
It is clear that every firepit needs fuel; this doesn't change when they are placed in the space on purpose. However, keep this in mind: some firepits indeed require more fuel than others. This will depend on the size of the fire you wish to make with your fixture and the system installed to achieve the expected result and performance of the feature.
There are many options for this. Our team can also design and build your firepit or entire system within a certain limit. This will ensure that you don't have to worry about accidents, unwanted fuel, or excessive fire.
It will all depend on how the firepit is built and what type of fuel you choose. Many homeowners choose the traditional wood-burning firepit option. This firepit does not require gas connections. You can either use the wood pieces as a fuel source or simply light the fire with a match or other similar items. The most important thing is to have the right element to keep the fire burning.
Because it requires less work and time, this is often the most economical option. This is the simplest way to build a firepit. You can simply place the wood, and the fire will continue to burn.
This is not the most comfortable or eco-friendly firepit whatsoever. Pro Hardscape Team of Boca Raton recommends natural gas firepits for those who don't intend to cook with them or have the opportunity to work around having one installed. The style and design of the firepits can only provide warmth and heat, which is the downside. They are practical and affordable, so you can spend more on other elements or spaces regardless, even if you have to rely on the connections and gas.
You don't need to do a lot of maintenance while you add value to your property as well, so it ends up being a win-win situation depending on the actual needs you have for this feature.
There are always firepits that will be more suitable for you and your needs. Natural gas firepits look more natural than wood ones; at least, they have the most rustic, natural look besides the regular option.
If you are not concerned about the natural aspect of firepits, you can also use gel fuel firepits or propane firepits. The latter is a popular choice with many families, as it doesn't emit any smoke and can be used to treat all your allergies or, more like, prevent them.
Although each one works differently, they all use regular connections that are determined by the fuel source and what they need. The structure and design of each one will vary depending on the fuel source or system used and the material chosen to build the entire structure and have it installed in your outdoor living space.
Which One Can We Build for You?
Our contractors can install and design any of the firepits from above. We don't have to limit ourselves to what type of firepit we want or to a specific design. We want to hear about your preferences and help you decide which one would work best in your area and when done, we will start working on making it possible.
We are always available to offer advice and guidance for homeowners as well as commercial property owners. We don't just provide an estimate and a design, but we also help you to determine what you want and how it will look if you are unsure about where to start or how to make a well-informed decision.
You can choose to use stones, wood, or another material to build your firepit. Or you can opt for one we have in stock, and it is ready for you to put in as soon as possible. We can do a lot for you. All it takes is to call, email, or come by.
Ask for the firepit you have always wanted and tell us about the design that you would like, or leave the entire process to our hardscape contractors with over ten years of experience and a company—us—that uses the best materials in the industry.
Below is our list of additional services:
Here is a list of our services you can get at Pro Hardscape Team of Boca Raton:
---